3 Days Queen Elizabeth Safari Uganda

This 3 Days Queen Elizabeth Safari Uganda will take you all the way from Kampala to Western Uganda. The experience of the trip will enable you to connect with Uganda's serenity, with a nice green environment and villages all through up to the park.
Detailed 3 Days Queen Elizabeth Safari Uganda
Day 1: Kampala to Queen Elizabeth National Park
Our professional guide will be on the set to pick you up shortly from your hotel after your morning breakfast. At exactly 8 am, you will hit the road to the Queen Elizabeth National Park. You will make several stops on the road and the first is at the Equator for some memorable picture moment. You may choose to have drinks at this point if you wish to as well.
Another stopover will be because of either a spotted green scene worth taking some pictures of and the crater lakes on our way to the park. The next stop should be at Mbarara at Agip Motel for lunch.
From there, you will continue to Queen Elizabeth National Park as you marvel at the breath-taking scenery, tea plantations, the open grasslands, long-horned Ankole cattle, the woodlands, and the rift valley escarpments not forgetting the terrain of the road. You will experience a game drive in the evening as you drive to your hotel for your accommodation and dinner.
Recommended Accommodation Facilities:
Ihamba Safari Lodge
Mweya Safari Lodge
Kingfisher lodge
Day 2 of 3 Days Queen Elizabeth Safari (Uganda): Queen Elizabeth National Park
You will start your day with an early breakfast cup of tea/ coffee, before embarking on an early morning game drive along the Queen' mile and the Kasenyi trail. On this trail, you will be able to spot the largest mammals including the Elephants, Lion, leopards, buffalos.
You will also have a chance to see other groups of animals in the park including; Uganda kobs, warthogs. And if you are a bird enthusiast, you will have a chance as well to spot as many bird species as possible in this Park. Return for breakfast plus lunch at the lodge.
It is optional, after breakfast, you can return for another game drive or just relax in your lodge as you wait for lunch. In the afternoon, enjoy a 2 hours' boat ride on the Kazinga channel where you will encounter Buffalos, elephants, hippos, kobs, plus warthogs among other animals. This ride will also enable you to see an array of birds. After then you will return to your lodge for dinner and overnight
Recommended Accommodation facilities:
Ihamba Safari Lodge
Mweya Safari Lodge
Kingfisher lodge
Day 3 of 3 Days Queen Elizabeth Safari (Uganda): Queen Elizabeth- Kampala
With wonderful memories of the busy previous day, you will have a hefty breakfast, then prepare for a primate walk; have lunch at the splendid kingfisher lodge before continuing back to Kampala.
However, visiting the Igongo cultural village is an experience that shouldn't be missed. This will give you a chance to observe the cultural attachment of the Ankole tribe, the habitats of this area and also discover a lot of the untold interesting facts behind this mighty tribe in Uganda.
End of 3 Days Queen Elizabeth Safari Uganda
3 Days Queen Elizabeth Safari Uganda: Inclusions and Exclusions
Safari includes:
Transportation in a tour van/Land cruiser
Service of an English -speaking tour guide/driver
All activities mentioned in the itinerary
Park admissions
Accommodation on full board
Entrance fees to all destinations as per the program
Transfer to and from the airport
Safari exclusions
All activities not mentioned in the program
Phone calls bills
Tips
International transfers
Gratitude to tour guides
Personal insurance
Personal effects of any nature
Hotel fees before and after the safari
Activities to do at the trip:
Game drive
Visit to Igongo Cultural Center
A primate walks
Boat cruise
Visit to the twin lakes (optional)
Photos at the equator
More About Queen Elizabeth National Park
Over 1000 mammals mammal species and about 606 bird species dwell within this mighty park and among them are; large schools of hippos, large forest hogs, and the good-looking Uganda kobs which are all commonly seen by the tourist and the magnificent Mweya Peninsula which is the pride to beautiful waterfront locale within the shadows of mountain Rwenzori.
However, the isolated Ishasha area is prominent for the resident tree-climbing lions, the Maramagambo Forest is a habitat for an attractive diversity of monkeys, birds, crater lakes, and thousands of pink flamingos. The Kyambura Gorge is a habitat of habituated Chimpanzees. Queen Elizabeth National Park covers approximately land area of about 1978 square kilometers. Its position provides a magnificent view of the Rift Valley floor that occupies Lake Edward and George.
Related Uganda WIldlife Safaris Tour Holidays. Deks Tours Africa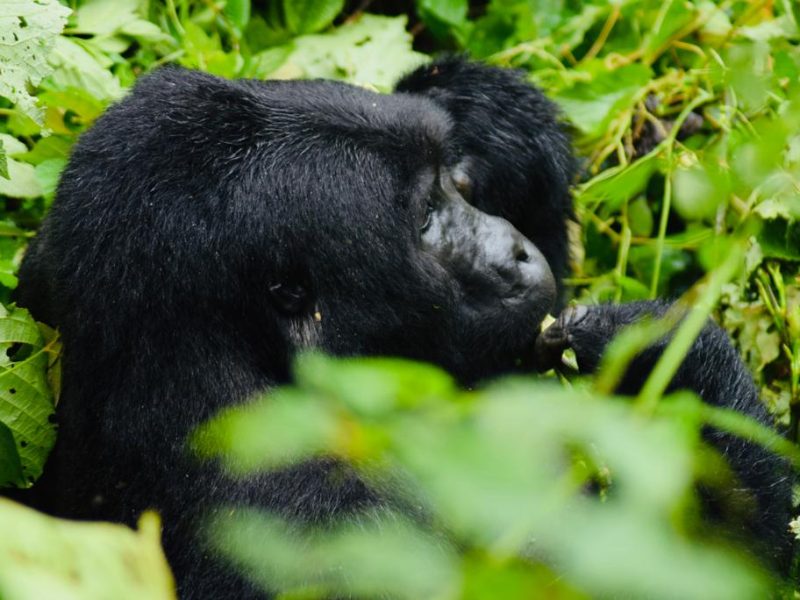 The 4 days Bwindi gorilla safari Uganda wildlife safaris adventure to Queen Elizabeth national park. It is one of the best and most well-planned short Uganda safaris that will offer the ultimate adventure.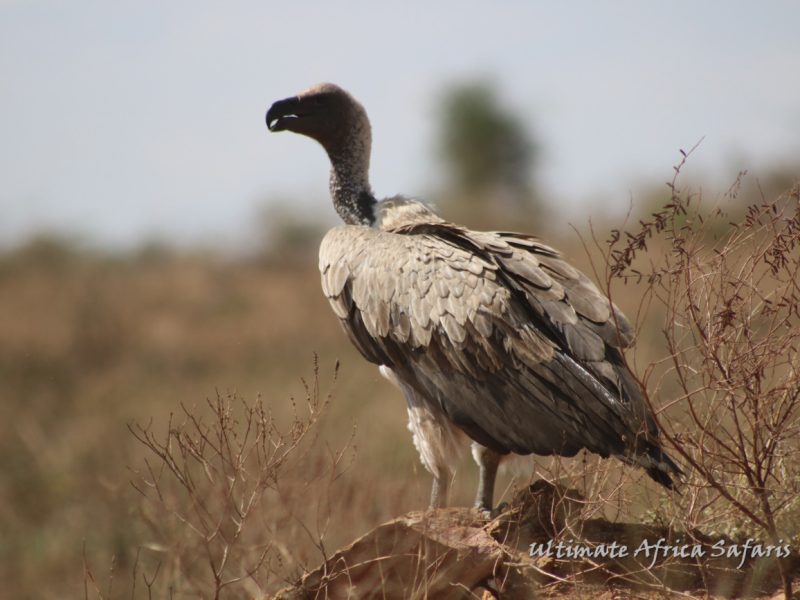 This 5 Days Wildlife Safaris Uganda to Kidepo Valley National Park Safari Uganda Wildlife Holiday. It takes you on an exploration journey that comes along with different activities.