3 Days Lake Mburo Short Uganda Wildlife Safari Tour Holiday
3 Days Lake Mburo Short Uganda Wildlife Safari is an amazing trip destination to one of the most endowed national parks in Uganda with wild wildlife and aquatic tourist activities like boat cruises on Lake Mburo. The park is known to be the smallest national Park in Uganda. It is situated in Kiruhura district in the western part of Uganda along Masaka- Mbarara road. The park is composed of beautiful flora and fauna which attracts visitors throughout the year.
3 Days Short Uganda Wildlife Safari Highlights
From Kampala to Lake Mburo National Park with an evening game drive on arrival.
Morning game drive and afternoon boat cruise.
Guided nature walks, bicycle tours, sport fishing.
Detailed 3 Days Lake Mburo Short Uganda Wildlife Safari
Day 1: Transfer to Lake Mburo, Evening Boat Cruise, and Night Game Drive
After early morning breakfast at your hotel, our professional driver/guide will be there to pick you up. He will then give you all the necessary briefing for the entire 3 days at Lake Mburo National Park Safari. This will serve to equip you with prior knowledge of what to expect by the end of the trip. The trip duration is about 3-4 hours to the park, it is always preferred that by 8 am, you will have set off for the journey with the first stopover being at the equator along Kampala-Masaka for some lovely picture moments. You may also have an option of taking a cup of coffee/tea before embarking on the trip!
Upon arrival, you will check in to your lodge then later have your lunch and relax your mind as you prepare yourself for an evening boat cruise. The driver will take you on the boat cruise on Lake Mburo. This will bring you face to face with beautiful flora and fauna including several mammals such as otters, buffalos, antelopes, several hippos, and crocodiles.
Recommended Accommodation Facilities:
Mihingo Safari Lodge
Rwakobo Rock
Eagle's Nest Lodge
Arcadia Cottages
Lake Mburo Safari Lodge
Rwonyo Rest Camp
Meals: lunch and supper
Day 2 of the 3 Days Lake Mburo Short Uganda Wildlife Safari: Morning Game Drive and Boat Cruise
You will need to plan very well for this day by ensuring you have enough rest as the game drive in Lake Mburo National Park start at exactly 6:30 am. This means you will have to wake up at dawn hours of the morning and prepare yourself prior to the game drive, have morning breakfast, and then have your driver pick you up for the game drive. Our professional tour guide will give you a brief about the day's activities and thereafter you will set out for the game drive. This game drive will be the best experience of your trip as you will be able to see several ground mammals and nocturnal mammals in abundance. This is one of the driving factors as to why it should start off early enough before the morning sunrise!
These mammals include; the elands, zebras, giraffes, warthogs, impalas, waterbucks, and herds of cattle as they all graze on fresh vegetation early in the morning. This will take you between 5-6 hours driving inside the park and getting to see these amazing creatures with some in close range. After the game drive, you will go back to your lodge, have a break, take lunch and freshen up ready for an afternoon Boat cruise. Here you will have a good view to spot different species of both mammals like crocodiles, hippos, and a number of water birds among other. Having additional equipment like binoculars will aid you in sighting distant animals.
Recommended Accommodation Facilities:
Mihingo Safari Lodge
Rwakobo Rock
Eagle's Nest Lodge
Arcadia Cottages
Lake Mburo Safari Lodge
Rwonyo Rest Camp
Meals: full board
Day 3 of 3 Days Short Uganda Wildlife Safari: Guided Nature Walks, Bicycle Tours, Sport Fishing, and Return to Kampala
The guided nature walks in Lake Mburo National park start at 7 am. This means that you have to wake up but not as early as the previous day. Have your breakfast and wait for the tour guide to come and pick you up. After nature, this is another energy-draining yet amazing activity you can engage in; the bicycle tour. This is normally a 1-hour ride around the park that gives you chance to sight several mammals including the zebras, antelopes, buffalos, and many more within the park.
Optionally, you may opt for sport fishing after all the above activities since lake Mburo National Park is mostly covered by water and harbors several fish species including the catfish, Nile perch, tilapia, tiger fish tiger, Ngara, and barbel all found in the water bodies of lake Mburo National Park. After all these activities of the day, you will return to the lodge, have your lunch and check out at around 3 pm back to Kampala. You will meet your driver and start your journey back to Kampala
Meals: breakfast and lunch
End of the 3 Days Lake Mburo Short Uganda Wildlife Safari
Activities to do while on this Safari:
Equator photo taking
Game drives
Boat cruises
Sport fishing
Bicycle game drives
Nature walks
3 Days Short Uganda Wildlife Safari Inclusions and Exclusions
Safari includes:
Transportation in a tour van/Landcruiser.
Service of an English -speaking tour guide/driver
All activities are mentioned in the itinerary.
Park admissions
Accommodation on full board.
Entrance fees to all destinations as per the program.
Transfer to and from the airport
Safari exclusions
All activities are not mentioned in the program.
Phone calls bills
Tips
International transfers.
Gratitude to tour guides
Personal Insurance
Personal effects of any nature.
Hotel fees before and after the safari.
Background Information of the 3 Days Lake Mburo Short Uganda Wildlife Safari
Lake Mburo National Park
Lake Mburo National Park is very special in every part of it with variety, interest, and color. It contains an extensive area of wetland and also harbors several species of mammals and birds found nowhere else in Uganda. This distinction alone should be enough to give a glimpse of what you are about to encounter while in the park once you decide to take your safari to this top-notch destination. Its sculptured landscape, with rolling hills and idyllic lake shores which have a varied mosaic of habitats; forest galleries, seasonal and permanent swamps, rich acacia- woodland, and grassy valleys which all support a wealth of wildlife.
Lake Mburo National Park covers a land area of 370 sq Km which is significantly small in comparison with many other East African Parks, but with its rich variety of habitats; dry hillsides, rocky outcrops, bushy thickest, open and wooded savannah, forest, lakes, and swamps, it is home to surprisingly large biodiversity of plants and animals.
What to Adventure in Lake Mburo National Park?
Lake Mburo is the only park in Uganda with Eland, Impala, and Klipspringer. It is also home to the largest population of Zebras in Uganda estimated at about 5,000 and probably contains the highest concentration of leopards not found anywhere else in Uganda. Buffalo, waterbucks, topi, and warthogs are also very common n this park. Reedbucks and oribi can also be spotted in the open valleys. Hyena, genet, bush pigs, and white-tailed mongoose are often seen on night game drives. With such a rich variety of wildlife, this park has played a fundamental role in fulfilling the fantasies of travelers!
At the center of the park is Lake Mburo, which together with 14 other lakes in the area, forms part of a wetland system. This system is linked by a swamp some 50 km long, fed by the Ruizi River on the western side. Five lakes, of which the largest is lake Mburo, occur within the park's boundary. Almost a fifth of the Park's area consists of wetlands-both seasonally flooded and permanent swamps. The various types of swamps are home to a wide variety of wetland birds, as well as the shy, rare sitatunga antelope.
Lake Mburo's surface and its fringing vegetation are always changing, and it is delightful to take a boat cruise out and experience the lake's moods and watch numerous hippos, some crocodiles, and an incredible number of African fish eagles. The lake is also one of the best places to spot the rarely seen African finfoot and white-backed heron among many other water birds.
Related Uganda Wildlife Safari Tour Holidays. Deks Tours Africa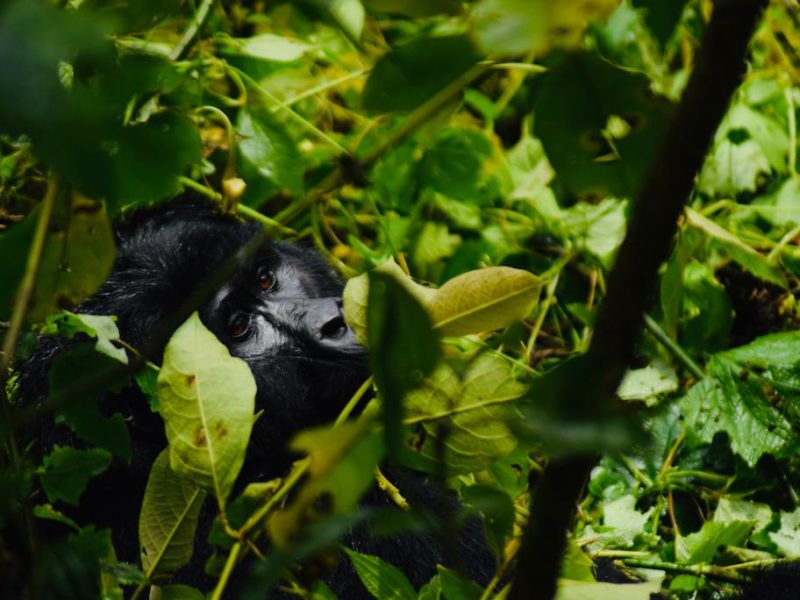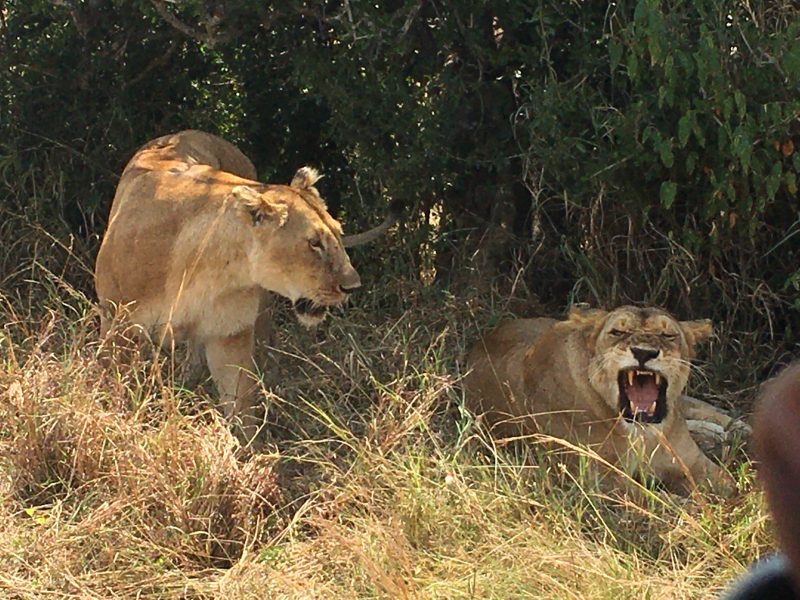 More ABout 3 Days Short Uganda Wildlife Safari Holiday.
The nature of the park with beautiful sceneries of lakes, swamps savannah grassland. And hills favor several tourism activities such as game drives, boat cruises, nature walks, horse riding, birding, fishing, and among others. This park is also known to harbor unique mammals such as the Impalas, elands, and the antelopes alongside much other wildlife. This includes savanna vegetation, several bird species, butterflies, and many more.
You will have a boat cruise on one of the five lakes found in the park. A game drive that will take you inside the park and give you a greater sighting of animals and birds in the park. This moment will make you experience a natural fulfilling enjoyment that is long-lasting and memorable!