3 Days Murchison Falls Uganda Safari From Kampala or Entebbe.

This 3-Day Murchison Falls Uganda Safari will take you to Uganda's largest national park known as Murchison Falls National Park. The park is located in Northwestern Uganda on an area of about 3,840 square kilometers, it was a gazette in 1926 as a game Reserve. It is characterized by savannah grassland, and the Victoria Nile that flows through separating it into (northern and southern banks). Murchison falls is home to over 451 bird species such as the great blue Turaco, goliath heron, the shoebill, and the dwarf kingfisher among others. 76 mammal species and a big number of Nile Crocodiles and the magnificent and thunderous Murchison falls squeeze their way through a gorge that is 8m wide.
3 Days Murchison Falls Uganda Safari Highlights
Activities to do on this Uganda Safari
Visit the Ziwa Rhino Sanctuary.
Game drive.
Boat cruise along the River Nile.
Visit the top of the falls.
Detailed 3 Days Murchison Falls Uganda Safari
Day 1: Travel from Kampala to Murchison Falls National Park
The day will start off with morning breakfast after which our professional driver will come to pick you at your hotel at 7 am ready to set off for the journey. He will offer all the necessary briefing about this three-day safari to Murchison falls and then start the trip. This is a 6 hours trip so you brace yourself for a long exciting journey.
Along the way, you can freely interact with the guide and seek to know more about what you find interesting as you travel. You will go through Luweero, and later have a stopover at Ziwa Rhino Sanctuary for Rhino Tracking. Here you will find both black and white Rhinos
After tracking, we shall immediately hit the road again to catch our plane and the next stop will be in Masindi for lunch. After lunch we shall proceed to the park, your guide is well familiar with the criteria for making payments and you will let him handle everything as you wait to be cleared, we shall drive directly towards the top of the fall, here along the way you will see various animals such as monkeys, baboons, warthogs, birds and many more.
While at the top of the falls, you will find it so amazing with the picturesque of the River Nile with its hitting falls; this feeling is amazing and breathtaking to experience. Take as many photos as you can, observing the strongest falls in the world. Later your guide will drive you to your lodge to check-in and have your dinner and overnight.
Recommended Accommodation facilities:
Luxury: Paraa Safari Lodge, Chobe Safari Lodge.
Midrange: Pakuba Safari Lodge, Murchison River Lodge.
Budget: Heritage Lodge, Red Chilli.
Meal Plan: Lunch and Dinner.
Day 2 of 3 Days Murchison Falls Uganda Safari: Morning Game Drive and A Boat Cruise Along the Nile
This is the focal day of the 3 Days Murchison Falls Uganda Safari and so on this day, you have to leave as early as 6:30 am in the morning so that by 7 am you start your game drive. This means that you have to take a cup of tea/coffee as early as possible just to keep you going. The mornings are usually very cold and you can plan accordingly as you will witness changes in temperatures throughout the day.
During the early morning game drive, you will be able to sight as many animals as possible such as Lions, Elephants Buffalos, Giraffes, antelopes, waterbucks, warthogs, jacks, jackals and birds of many species, and many more in the park. After a game drive, like at around 11:30 am, drive back to the lodge, relax/freshen up and have lunch as you prepare for the afternoon boat cruise. On the boat cruise which takes about 2-3 hours.
You will be able to see various aquatic animals including crocodiles, hippos as well as terrestrial animals like elephants, buffalos along the banks of the River Nile. You will also be able to sight different bird species, some "singing" in the tree such as the bee-eaters, colored kingfisher, shoe billed stork, and many more. The boat ride will take you to the bottom of the falls. When you reach here you will be able to see clearly the mighty waterfalls. You could opt to go hiking to the top, where you will meet your driver who will drive you back to the lodge, have dinner, and overnight stay.
Recommended Accommodation Facilities:
Luxury: Paraa Safari Lodge, Chobe Safari Lodge.
Midrange: Pakuba Safari Lodge, Murchison River Lodge.
Budget: Heritage Lodge, Red Chilli.
Meal Plan: full board.
Day 3 of 3 Days Murchison Falls Uganda Safari: Return to Kampala
You will start the morning with a heavy breakfast and then check out of your lodge later to meet your driver ready to pick you up. You will proceed for another game drive in the morning as you drive back to Kampala. It will be a great time as you look out for various animal species though most of them will be seen in the grassland feeding such as the antelopes, buffalos, elephants, and Giraffes this includes a number of birds species as well.
You will leave the Park for Kampala, have a stop in Masindi for lunch and continue with the journey reaching Kampala in the evening.
Meals: Breakfast and lunch
End of the 3 Days Murchison Falls Uganda Safari
3 Days Murchison Falls Uganda Safari: Inclusions and Exclusions
Safari includes:
Transportation in a tour van/Land cruiser.
Service of an English -speaking tour guide/driver.
All activities mentioned in the itinerary.
Park admissions.
Accommodation on full board.
Entrance fees to all destinations as per the program.
Transfer to and from the airport.
Safari exclusions
All activities not mentioned in the program.
Phone calls bills.
Tips
International transfers.
Gratitude to tour guides.
Personal insurance.
Personal effects of any nature.
Hotel fees before and after the safari.
Where to Adventure on the 3 Days Murchison Falls Uganda Safari?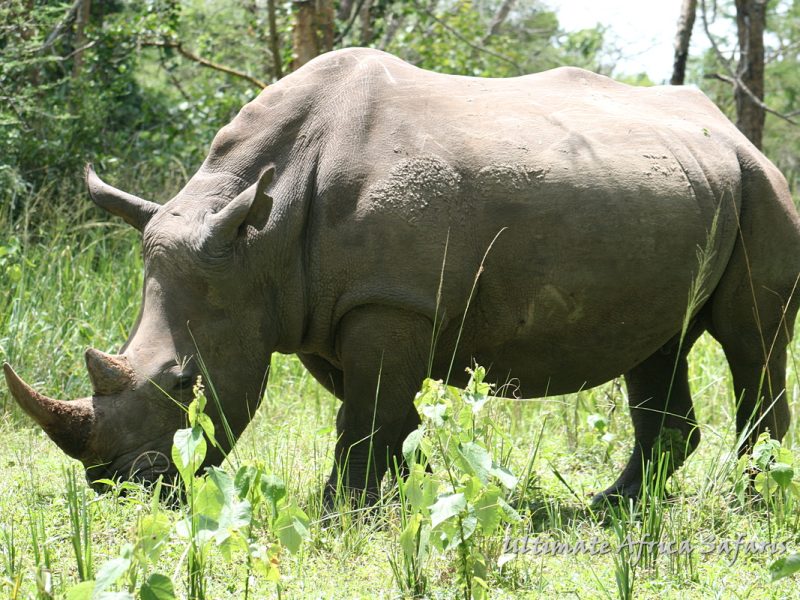 Ziwa Rhino Sanctuary is a collaborative effort between the Uganda Wildlife Authority, and Rhino Fund Uganda. A Ugandan NGO committed to the restoration of Uganda's Rhinoceros Population and Ziwa Ranchers Limited.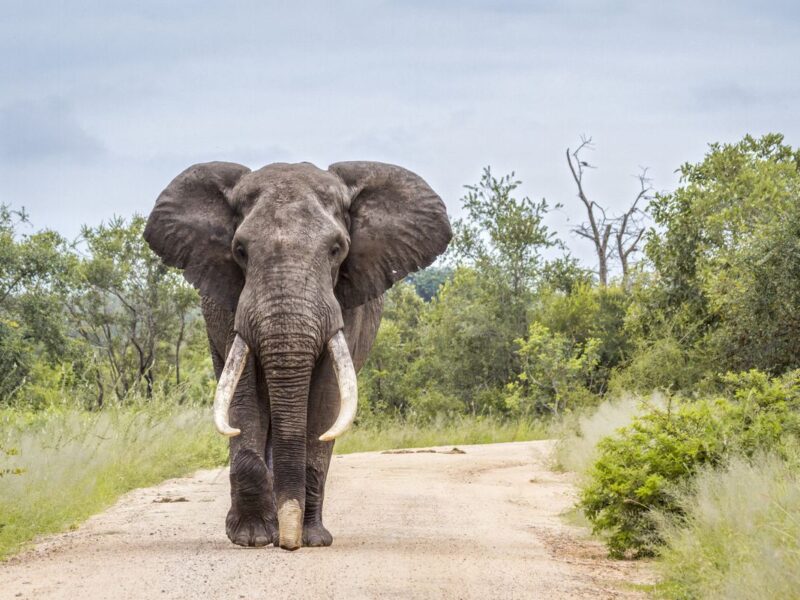 Related Uganda Wildlife Safaris Tour Holidays. Deks Tours Africa