Ultimate Tanzania Safari Trips Experiences | Tanzania Safari Holidays | Deks Safaris & Tours
The most obvious theme for a safari in Tanzania excursions' inspiring wilderness is spotting and observing amazing wildlife. The experienced safari company that offers you a healthy and unique safari in Tanzania according to your dream is Deks Safaris & Tours. Our highly qualified and knowledgeable guide in a customized 4×4 game viewing vehicle will take you on your journey to the wildlife scenes you most want to see, whether your destination is the Serengeti Plains where you follow the Great Migration of more than a million wildebeest can, antelope and zebra or hikes to observe chimpanzees in the forests of Gombe and Mahale.
You might prefer a safari to Tanzania – Tarangire to visit the large herds of elephants or to track the tree-climbing Manyara lions. You can visit as many inland attractions as you like in a personalized and private vacation, such as sailing and fishing along the Rufiji River in Selous, an exclusively guided Tanzania safari, hiking, and fly camping in simple, eco-friendly tents, or enjoying the extreme luxury. from colonial-style tented camps, lodges, or state-of-the-art private villas. Whatever your budget or inclination, Deks Safaris has the experience and enthusiasm to fulfill your wildest Tanzania safari fantasies.
Trending Authentic Tanzania Safari Holidays – Deks Safaris & Tours
Where to Safari in Tanzania? Where to go for Tanzania Safaris Tour Holidays?
You may want to have an adventure Tanzania safaris tour holiday, climb mount Kilimanjaro or Mount Meru, go horseback riding, hiking or share the life of the Hadzabe indigenous people at Lake Eyasi, learn about their history and culture, or visit their sacred sites with their beautiful cave paintings, take part in Maasai dances and ceremonies and share the beautiful craftsmanship of the people of the Swahili Coast. African Vacations can be tailored to special interest groups who prefer a photo safari with personal training in techniques for filming amazing wildlife, flora, and geology, from the shorebirds of Ruaha to the creepy crocodiles and hippos of Katavi.
A tour of the North, East, South, and West Loops will reward you with hundreds of spectacular bird species, from riverside ostriches to prairie ostriches and kori bustards to brilliant sunbirds and weavers. Leopards, cheetahs, rhinos, and other common endangered mammals such as African wild dogs have room to roam in Selous, where you will be taken on game drives through the pristine wilderness of Africa. Families will find wonderful safari spots to bond and create memories for an unforgettable safaris tour holiday in Tanzania.
Opportunity to learn Maa or Swahili language and songs, play the Bao, build a bow and arrow with a Maasai warrior, learn tracking techniques, or visit the home of prehistoric people at Laetoli and the Olduvai Gorge. For a dream wedding experience, you can also get married on a safari in Tanzania. There is a choice of secluded beach houses for honeymooners on Saadani or Rubondo Lake Victoria, near lush jungle canals, tree houses on stunning Lake Manyara or amidst the baobabs of Tarangire, a rococo castle overlooking Ngorongoro Crater or ins Highlands or even a hot air balloon ride over the vast plains with champagne breakfast.
Ngorongoro is a stunning Tanzania safaris destination with a spectacular Central Magadi Salt Flat and a great variety of wildlife. The UNESCO World Heritage Site is famous for being the largest intact caldera in the world where even the rare black rhino is safe. Lake Tanganyika offers secluded private getaways on islands like Lupita, which can be reached by plane and boat, with more than 250 species of colorful cichlids, while the Indian Ocean on the east coast offers opportunities for beach holidays and snorkeling on the coral reefs around Pemba.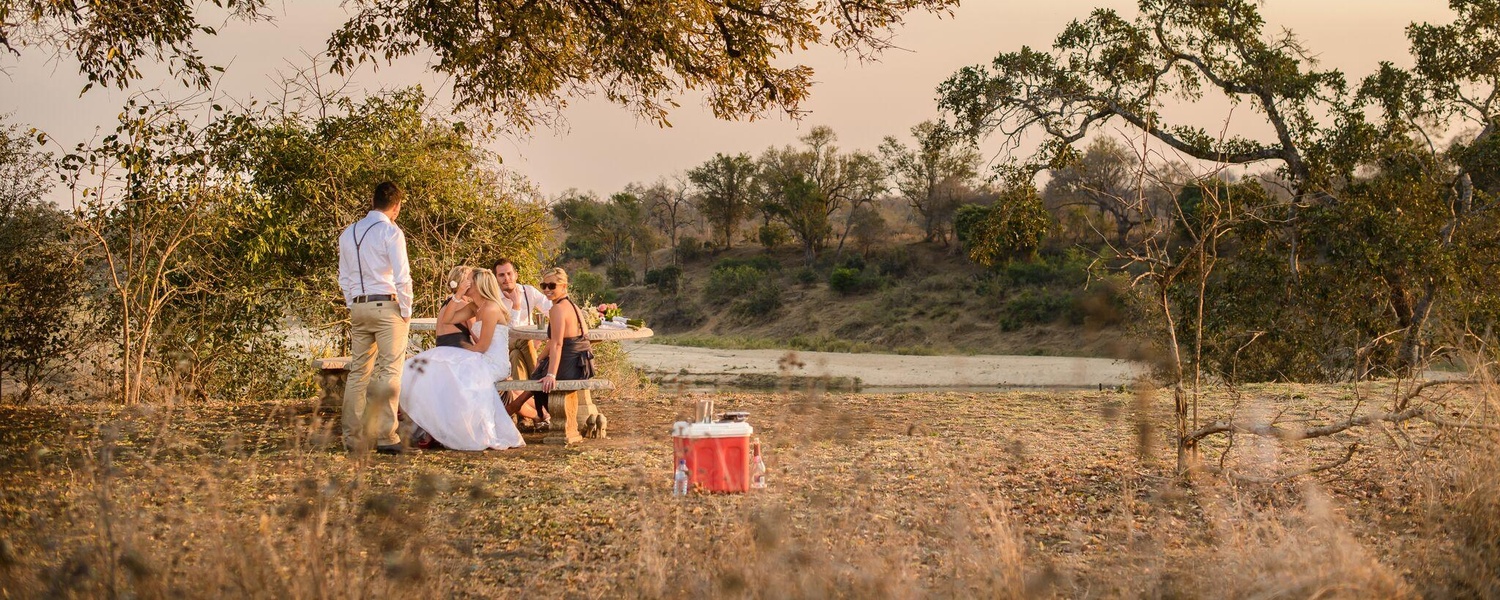 Mafia, Fanjove and Zanzibar.
Deep-sea fishing for marlin, yellowfin tuna, sailfish, barracuda, and wahoo are also popular outdoor activities here. A seaside holiday on the soft, silvery shores of Tanzania's coastline and islands also offers the chance to see baby turtles hatch by the dozen and dart out to sea.
If you can't decide between a beach or wilderness safari, in luxurious or spartan surroundings, as a cultural experience or challenging adventure, for game viewing, bird watching, fly camping, horseback riding, biking, walking, sailing or flying: doesn't have one. Contact Deks Safaris who can tailor the best combination of jungle and beach safaris in Tanzania for you.
There are so many options for activities and destinations that you will always want to come back to your Tanzania safaris tour vacation to experience the many delights of a jungle trek or a horseback or mountain bike tour through the magnificent countryside. and get up close and personal with the delicious wildlife of the Great Rift Valley, which runs through East Africa.
Paddle a leisurely canoe among pink flamingos in the green waters of Momella Lakes on the slopes of Mount Meru in Arusha National Park. Follow the migration in the Serengeti or take a nature walk with a local guide and sleep under the African moon with only a mosquito net between you and the creatures of the night, like the strange porcupine, the big-eyed baby, or the prehistoric anteater.
Perhaps the most captivating luxury safaris tour vacation in Tanzania is spent getting away from it all, in the secluded boutique accommodations of private concessions. Grumeti Reserves, where you'll be spoiled to death with every indulgence. Perhaps step back in time into the immersive atmosphere of a colonial camping expedition, with everything on offer from an old-school bucket shower to a personal butler and roaring campfire dinner under a glittering starry sky.